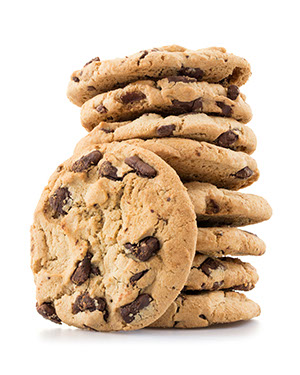 Conversation: Cookies for a Crowd
Duration: Approximately 25 minutes
Given identical recipes for chocolate chip cookies using two systems of measurement, students scale each one up by a factor of 10 and discuss which system is easier to scale.
LEARNING OBJECTIVES
Students practice scaling by multiplying fractions and whole numbers.
Students practice using the base units and prefixes of the metric system.
Students practice using terms of the customary system.
Students build facility in converting units.
Students apply their knowledge of metric abbreviations.
Teacher Tips
Optional: you may want to bring into the classroom cooking measurement tools that use the metric and/or customary systems.
You may want to bring in the ingredients in the recipe—yum!
Teacher Tune-ups