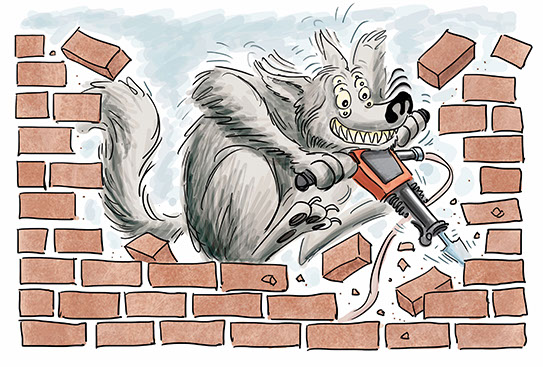 Interactive Reading: The Three Little Chemists and the Big Bad Wolf
Duration: Approximately 50 minutes
This short tale about the three little chemists and the big bad wolf reinforces the main ideas in this unit, including physical change (as opposed to chemical change); mixtures; and density.
Teachers may turn the reading into a Science Scene by assigning the following roles.
Narrator (anything not in quotations)
Professor Bacon
Doctor Swineberg
Mr. Spork
Big Bad Wolf
Or teachers may assign the reading to small groups of five, assigning roles as above.
Some teachers will enjoy reading the story aloud—changing voice for each character.
An assessment relating to the story and the science concepts concludes the activity.
LEARNING OBJECTIVE
Students will apply the concepts of physical change, chemical change, mixtures, and density to the familiar story of Three Little Pigs (er... Chemists)
Materials (one per student or group)
optional: electronic device (such as computer, laptop, tablet) to use the interactive elements, if not looking at them as a class
Teacher Tune-ups