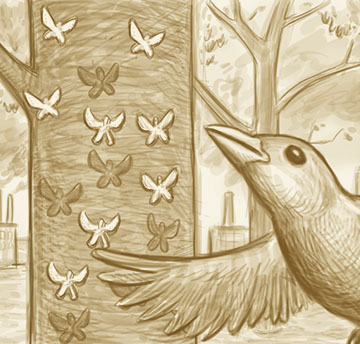 Interactive Reading: The Amazing Story of the Peppered Moth
Duration: Approximately 50 minutes
In this section, the story of the peppered moth in nineteenth-century England illustrates the process of natural selection.
LEARNING OBJECTIVES
Students track the changes of the peppered moth's appearance over time and connect this case to the concepts of natural selection.
Teacher Tips
A portion of this lesson is available as an interactive activity for computer or tablet.
As an optional extension, consider adding a hands-on activity, such as

Candy Dish Selection

.

Some teachers find that using headphones helps individual students concentrate on reading.

While headphones work well when students work individually, they don't work for pairs of students. Consider investing in a class set of headphone splitters that turn one audio jack into two.
Materials (one per student or group)
electronic device (such as computer, laptop, tablet)
Teacher Tune-up