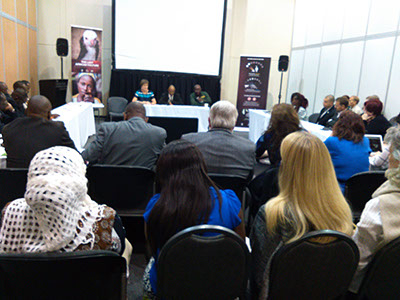 Conversation: Deciding about Lake Natron
Duration: Approximately 120 minutes
After reviewing some simple ground rules for a class debate and considering two perspectives on the construction of a soda ash factory on the shores of Lake Natron, students engage in a class debate.
LEARNING OBJECTIVES
Students use academic language and scientific facts to support or refute a position.
Students engage in an evidence-based debate.
Students obtain, evaluate, and communicate information.
Using credible sources, students support their claim with logical reasoning and relevant, accurate evidence that demonstrates an understanding of the topic or text.
Students establish and maintain a formal style.
Teacher Tips
Review the focus words of the week. The focus word chart linked on the unit overview page should be used as a resource for students to review definitions and sample sentences. Encourage them to use as many focus words from this and other SciGen units as they can in their arguments.
Students may prefer to take one side of the debate or the other. If you expect students will not divide evenly, you may consider randomly assigning them roles or sides in the debate.
Teacher Tune-ups