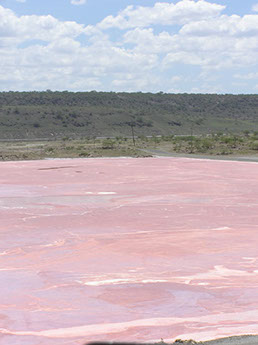 Comparing Two Lakes
Duration: Approximately 60 minutes
After a brief discussion and locating two East African lakes geographically, students watch a movie and then process what they've learned from it using a Venn diagram. They then connect the issue of the flamingo habitat to the use of recyclable glass.
LEARNING OBJECTIVE
Students compare events that have impacted Lake Magadi in Kenya to Lake Natron in Tanzania.
Teacher Tips
While headphones work well when students work individually, they don't work for pairs of students. Consider investing in a class set of headphone splitters that turn one audio jack into two.
Materials (one per student or group)
electronic device (such as computer, laptop, tablet)
headphones (both to hear audio and to aid concentration)
optional: headphone splitters (for pairs or groups of students)
Teacher Tune-ups